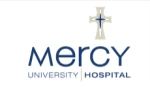 The Staff Nurse Emergency Dept is a member of a multidisciplinary team and is responsible for the delivery of nursing care within an evidence based framework. Permanent and Fixed Term roles available. He/she is required to provide and maintain a caring, efficient and professional nursing service meeting the needs of patients and their families. Mercy University Hospital are looking for forward-thinking staff who are passionate about delivering first-class care. ED is a fast paced, dynamic environment which offers opportunities for clinical and career development. In addition to experienced ED nurses, there are opportunities for:
Experienced nurses looking for a new challenge
Newly qualified nurses looking for a positive start in your career
Full support of a Clinical Facilitator
Opportunities for post graduate education and career progression in all specialities.
Nurses looking to return to practice.
Responsibilities:
Responsible for assessing, planning, implementing and evaluating the nursing care of assigned patients
Practice nursing according to the Code of Professional Conduct as laid down by the Nursing Board and Professional Guidelines.
Ensure patients are cared for in the optimum clinical environment, adhering to all nursing and hospital wide policies and guidelines
Share professional knowledge and skills with colleagues
Documentation to be recorded in a professional, legible and timely fashion
Demonstrate evidence of continuing professional development
Deputise for the CNM 2 as appropriate
Follow appropriate lines of authority within the Nurse Management Structure.
Eligibility Criteria - Candidates:
Must have current registration on the general division of NMBI
Experience in the acute hospital environment within last three years is essential
Applications will be welcome from nurses who have recently graduated
Specialist area of Emergency Department – Experience essential / course desirable
Please note all applicants will be entitled to apply for an enhanced nurse contract, once that they meet the eligibility criteria of the position, i.e. on point 4 or greater of the staff nurse scale.
The MUH reserve the right to create a panel for this post from which permanent, fixed term and specified purpose vacancies of a full or part time duration may be filled.
Benefits
Maternity / Paternity Leave
Jobs at Mercy University Hospital