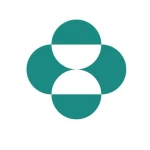 MSD
Senior Technical Transfer Specialist - Brinny (Hybrid)
A fantastic opportunity has arisen for a Senior Technical Transfer Specialist to join our growing Engineering team. You will lead, collaborate and facilitate running of activities (e.g. scale-up, PPQ batch manufacture, license submissions, technical troubleshooting and audit readiness) for Technology Transfer of processes to ensure the effective and efficient on-time delivery of these activities to the Vaccines Integrate Process Team (IPT).
Why you should apply!
As part of the global Large Molecule Science and Technology network, the site Technical Operations group strives to implement right first time, best in class technology transfers and support ongoing process improvement initiatives to maintain robust manufacturing processes into the future. As part of this team, you will have the opportunity to play a significant role in this journey, working with colleagues on site and globally on multiple technical projects.
Bring energy, knowledge, innovation to carry out the following:
Ensure the highest Quality, Compliance and Safety standards primarily with Technology Transfer but relating to all activities.

Work within a team to enable the team's performance within the Vaccine Technology Transfer group in the Technical Operations Dept.

Responsible for the technical transfer and scale–up of a new process into Vaccines IPT.

Input into/lead technical planning and decisions for the Vaccines IPT, to ensure supply of high quality product through tactical planning and execution of production schedules.

Technical Review, ownership of and approval of Change Control, Quality Notification, deviation and investigation records as required.

Benchmark and remain current with development of new technologies in the vaccine and biopharmaceutical processing field of expertise and seek to deploy process improvements through innovation and utilization of these technological advances.

Stakeholder management of multiple decision makers, corporate colleagues, cross-functional team by demonstrating the ability to maintain and strengthen trust relationships with people on all levels.
What skills you will need:
In order to excel in this role, you will more than likely have:
Hon. Degree or Masters in a Science or Engineering discipline (preferably Biotechnology).

Project management qualification such as, Project Management Professional is desirable.

Preference for Lean Six Sigma qualification or experience of application of Lean principles

> 6 years' experience in biopharmaceutical/vaccines environment.

Experience of leading projects; leading technical projects is distinct advantage.

Knowledge of Regulations and applicable standards for Quality, Safety, Regulatory within the biopharmaceutical/vaccine area.

Demonstrated knowledge in one or more pharmaceutical or Biopharmaceutical manufacturing operation (e.g. manufacturing operations, technology, validation, engineering, quality.).

Demonstrated successes in a cross functional team environment, such as project teams.

Demonstrated high level of problem solving and facilitation skills.

Stakeholder management of multi decision makers, colleagues, peers and cross functional teams.

Experience in a FDA / HPRA Regulated production environment.
So, if you are ready to:
Invent solutions to meet unmet healthcare needs, please apply today.