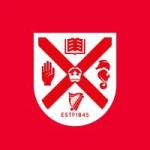 Queen's University Belfast
Director of Strategy and Planning
Location
Belfast, Northern Ireland
Queen's University Belfast
Director of Strategy and Planning
Queen's University - Shaping the Future Since 1845
Queen's University has a rich history of influencing the world for over a century. Our dedicated staff, students, and accomplished alumni have made a profound impact, locally and globally. Today, we proudly stand as one of the leading universities in the UK and Ireland, renowned for our commitment to research and teaching excellence. In fact, our commitment to excellence shines through, with 88% of our staff actively engaged in world-leading or internationally excellent research, placing us at 198th in the 2023 Times Higher Education World University Rankings.
Our Impact Queen's has always been a beacon of knowledge creation, addressing issues on local, regional, and global scales. Our pivotal role in Northern Ireland's socio-economic success is immeasurable, contributing over three billion pounds annually to the region. Notably, Queen's is ranked 12th in the UK for future graduate employment.
Join Us as Director of Strategy and Planning Shaping the Future Together
Queen's University is seeking a visionary Director of Strategy and Planning. This strategic role will define our path forward by overseeing the University's strategy, managing critical projects, and ensuring a seamless alignment with our vision as outlined in Strategy 2030. In this capacity, you will collaborate closely with University leadership to lead integrated planning, business intelligence, and program/project supervision, supported by a dedicated team.
This role presents a remarkable opportunity for an exceptional leader to shape and drive the strategy and planning efforts at Queen's. We are seeking a seasoned, high-performing individual with a track record of formulating and executing effective strategic plans and leading innovative, customer-focused teams. Ideally, candidates will bring significant senior experience relevant to Strategic Planning in a large complex organisation.
A Pivotal Moment Join Our Journey
This is a momentous time in the history of our university, and it's an exciting period to become a part of the Queen's community. We are actively recruiting several key leadership positions to ensure Queen's is ideally positioned to achieve the aims and aspirations of Strategy 2030. Our newly designed Executive Leadership team structure optimally aligns strategy oversight with operational delivery, making us more agile and better equipped to achieve our goals as we move forward.
Be Part of Our Exciting Journey Apply Today
Don't miss the opportunity to be part of Queen's University's exciting journey into the future.
The closing date for applications is Midnight (GMT) on Monday 4 December 2023. Anticipated Interviews will be week commencing 18 December 2023.
For further information, including details of how to apply, please see www.qub.ac.uk/jobs
At Queen's University, we are dedicated to promoting equality of opportunity for all. Our inclusive culture is supported by staff networks such as iRise (Black, Asian, Minority Ethnic, and International Staff Network) and PRISM (LGBTQ+), play a crucial role in advancing equality. Additionally, we subscribe to Equality Charter Marks like the Diversity Charter Mark NI and Athena Swan. For more information about our commitment to Equality, Diversity, and Inclusion, please visit: www.qub.ac.uk/diversity; www.qub.ac.uk/sites/QueensGenderInitiative/ and www.qub.ac.uk/sites/StaffGateway/StaffNetworks