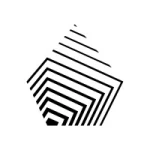 Senior Project Manager, Enterprise (Ireland)
£50,000 + excellent benefits
Remote/Belfast
The role
We are looking for a new member of the team to drive our joint programme of work with the Irish Academy of Engineering in Ireland.
This is an opportunity to help drive real engineering and technology-led change across the island of Ireland.
A new role, working with the Royal Academy of Engineering's regional team in Northern Ireland, you will be joining a highly motivated and driven regional team based in Belfast and will find yourself surrounded by some of the brightest engineering and tech leaders of our time - Fellows and friends of both Academies.
Connecting daily with partners across Ireland's university and enterprise ecosystems, in your quest to support innovative and exciting engineering enterprise, you will also enjoy being part of the wider Royal Academy of Engineering Enterprise Directorate and work alongside colleagues in London, Cardiff and Glasgow.
Who are we?
The Royal Academy of Engineering is harnessing the power of engineering to build a sustainable society and an inclusive economy that works for everyone. In collaboration with our Fellows and partners, we're growing talent and developing skills for the future, driving innovation, and building global partnerships, and influencing policy and engaging the public. Together we're working to tackle the greatest challenges of our age.
With a diverse workforce and an inclusive and supportive culture, we look to attract candidates from wide and different backgrounds who have a passion for the role engineering plays in society. Our aim is to make the Academy the best place to work for the staff we have and those we seek to attract.
Why work for the Royal Academy of Engineering?
We're looking for people who are driven to make the world a better place. If you're passionate about what you do and want to work collaboratively with talented colleagues to make change happen now and for future generations, we want you to get in touch.
This is the perfect time to join us. We have a dynamic, visionary CEO, a strong leadership team and an ambitious and exciting strategy. The value we bring as experts in our field and change agents is highly recognised and makes the Academy a motivating place to be. Our work today builds on a long, proud history with a focused and ambitious future which we'd love you to be part of.
We are looking for talented people who want to make a difference, to join our team – is this you?
Company Benefits
The Academy offers a fantastic package of additional benefits including:
· BUPA cash plan
· Private medical insurance
· Access to Employee Assistance Programme
· Independent Financial Advice
· Non-contributory pension scheme with 10% employer contribution
· Life Assurance, 4x annual salary
· Health and wellbeing programmes
· Generous holiday allowance
· Wellbeing days and office wide Christmas leave
· Significant investment into your personal and professional development
· Regular social activities
· Subsidised restaurant
Location
The Academy's Enterprise Hub in Belfast is based in the fantastic Ormeau Baths, a member of the Irish Tech Hub Network, home of the all-island Halo Business Angel Network, a Barclays Eagle Lab and a vibrant tech/engineering start up community.
We operate hybrid, flexible working practices with a baseline 2 days a week in the office. Given the nature of this post, hot-desk access to partner Hubs across Ireland (Dublin, Galway, Cork, Kerry and Skibereen) will be available for ad hoc or more regular access, as required.
How to apply/Interview process
To find out more and to apply, please visit our website. As part of your application, you will be asked to upload a CV and a supporting statement explaining your interest in this role and how you fit the experience, knowledge, and skills profile.
Closing date: midnight on Sunday, 3rd December 2023.
Interview date: w/c 11 December 2023 (Belfast/Dublin/virtual).
The Academy is committed to making reasonable adjustments to remove barriers that hinder applicants from applying or staff from working effectively and comfortably
Jobs at Royal Academy of Engineering