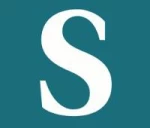 A unique and wonderful engineering organisation needs you.
Applications Engineer
You will be responsible for combining your technical & commercial analysis skills to guide the organisation on their product development.
Key to this role is developing strong partnerships both internally (engineers, finance, senior execs) /externally (suppliers, universities, R&D bodies)
You will work with commercial, project mgt. & technical teams, using your technical skills to identify commercial opportunities & areas of focus.
This will help direction & good choices by engineers & commercial teams.
Working in our Commercial Team & report to both the Commercial Development/Product Managers & alongside innovative colleagues
You will
Develop partnerships with suppliers essential to NPI development
Be involved in full partnership lifecycle from idea to formal agreements
Supplier relationship lifecycle mgt.
Gain key information to help commercial & strategic decisions.
have understanding of national/international market developments
manage commercial data collection & model updates.
Link in with team & tools used to get data for strategic decision making.
Continual data acquisition & market research to assist & inform on costs & competitiveness.
Product Cost, competitive Analysis, market fit, Profitability Forecasting, Scenario analysis, energy system modelling
Help with any Mergers & Acquisitions needed
Demonstration & Technology Development.
Help with multiple prototypes & demonstrations
Good planning is key & commercial arrangement with key partners.
IP. Working with the IP team & it's competitive position
Grant funding - help application for EU funding mechanisms.
You will have:
An interest in design; love thinking outside the box; how to improve designs & costs.
An interest in energy, transmission market, regulation, infrastructure, or anything related.
Aware of research institutions, novel technologies, the energy sector
Enjoy working with multiple stakeholders / suppliers at once & independently.
Strong interpersonal, comms & relationship mgt. skills
Interpret & communicate technical ideas with other engineers & think commercially too.
Good written & presentation skills; work autonomously & with others.
Qualifications: Degree qualified in an engineering/technical discipline/evidence of equivalent professional exp
A super benefits package on offer
Jobs at Sanderson Recruitment