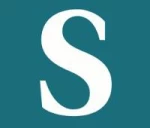 Assistant Project Manager - Climate Action Plan
In this unique role you will be supporting the Programme Manager in the development and roll out of the National sustainable energy community (SEC) Network.
You will : -
Provide support & guidance to a Programme Manager and to communities in their LEARN-PLAN-DO journey.
Support the delivery of national energy policy actions including the Climate Action Plan (CAP)
Directly engage with Sustainable Energy Communities (SEC) & represent company at events etc
Support the development & delivery of targeted community energy grant support.
Collaborate across the community energy & retrofit teams in the delivery of grants for communities.
Support SECs in the development of their Energy Master Plans & manage the associated process
Continue development of the energy master plan process & applicable data sets
Support deployment of community energy grants & support SECs to implement the outcomes of the energy master plans.
Develop & maintain strong relationships & work with a range of int/external stakeholders including service providers.
Support & input into the development of SEC marketing plan to drive uptake.
Develop, review & maintain documents & comms.
Conduct ongoing organisational tasks inc website updates, handling enquiries & related administration.
Key Knowledge & Skills : -
Excellent interpersonal skills, including communicating technical information to non-technical audiences.
Understanding of EU & national energy policy; of community engagement & policies understanding of all supports available relevant to the diverse community network.
Strong project mgt. & organisation skills & knowledge of business process mgt..
Well-developed IT skills (Excel, PowerPoint).
Work on own initiative & to deadlines/milestones.
Create a positive working relationship with int/external s/holders & work in multi-disciplinary teams & network effectively.
Flexible approach to problem solving & decision making to ensure the best solution is achieved focusing on the need for greater efficiency & effective delivery.
Strong proactive approach to achieving results, including managing scope, time, risk assessment, cost & quality.
Good understanding of building retrofit opportunities (fabric, renewables etc)
Exp.. of managing project finance or budgets
Essential Requirements: -
Min Level 7 Qualification on the National Framework Qualifications (NFQ) in Env. Eng, science, etc.

Min four years' exp.. of working in a related area.
Full Driving Licence
Understanding of project mgt. methodologies advantageous.
Know about rural development, spatial planning, environmental issues, Data Mapping Software (ARC GIS or similar).

Stamp 1 Gs, Stamp 4 are all welcome.
Please apply to discuss with Nicola
Jobs at Sanderson Recruitment