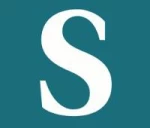 Environmental Health and Safety Graduate - Permanent Role - Naas

As an Environmental Health and Safety Graduate, you will play a vital role in fostering a culture of workplace safety and sustainability.
Key Responsibilities:
Promoting Safety Culture: Collaborate with the EHS Manager and various department representatives to promote a robust health and safety culture within the workplace. Contribute to a comprehensive near-miss and hazard reporting system, emphasising continuous improvement through active communication.
Audit and Compliance: Assist in conducting regular safety inspections, prepare detailed reports, and actively participate in the implementation of corrective and preventive measures. Work closely with key department representatives to ensure the closure of identified safety issues. Support the EHS Manager in preparing for external compliance audits.
Training Support: Aid in scheduling and tracking safety-related training requirements, ensuring timely delivery of mandatory training programs. Contribute to the development and dissemination of health and safety communications, such as toolbox talks and safety alerts, as part of an ongoing commitment to improvement.
Emergency Preparedness: Assist in the management of emergency preparedness arrangements across the site, including fire safety, chemical safety, and work-related vehicle safety.
Contractor Management: Collaborate with the engineering department to oversee the Contractor Management Programme. Deliver contractor requirements training to all contractor managers, update contractor information, and conduct audits of approved contractors and their activities. Review safety documentation for compliance with site and legal requirements.
Safety Statistics: Contribute to the creation of daily safety management statistics for the senior management team. Identify opportunities for improvement and analyse current trends to drive a safer work environment.
Environmental Safety and Sustainability: Support the coordination of environmental safety and sustainability procedures on site, ensuring compliance with legal and best practice standards. Regularly update environmental metrics and engage with the EHS Manager to identify continuous improvement and development opportunities.
Skills / Qualifications / Experience:
A relevant degree qualification is a prerequisite for this role.
Preferred college work placement experience in the field of health and safety.
Strong communication skills for effectively explaining safety procedures and regulations.
Proficiency in computer applications and the Microsoft Office suite.
Ability to work independently while also being a collaborative team player.
Excellent administrative and literacy skills for compiling and generating reports.
Keen attention to detail.
Firmness and the ability to consult with departmental managers to ensure compliance with safety regulations when necessary.
Jobs at Sanderson Recruitment