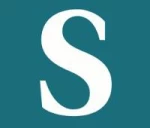 Newly created permanent position for a Finance Analyst reporting directly to CFO and closely working with all divisions of the Operations team.
This role provides a fantastic opportunity to really make a difference to the operations of the business. The finance analyst is responsible for analysing business processes and data and developing insights into problems and opportunities to help advance the company.
Key Responsibilities
Analysing financial data using software, drafting reports and proposing solutions, and communicating information and strategic recommendations to stakeholders.
Providing information on ongoing analysis of process constraints, target costing projects, margin analysis, and tracing costs back to underlying activities.
Collecting and compiling business data to determine costs of business activity such as raw material purchases, inventory, systems and labour.
Challenge existing business assumptions through data analytics, comparing standard costs to actual production costs.
Analysing financial, sales and other business data to validate the cost of goods sold
Analyse capital budgeting proposals, assisting to articulate the impact of capital projects
Monitor impact of projects against target improvements
Set out standard work processes, visual management boards and other lean processes within finance.
Lead understanding of business insights by influence and strong communication across the company on cost management and awareness.
Use multiple data sets to provide insight to assist the organisation achieve goals and reduce costs.
Qualification and Requirements:
This candidate could come from Bachelor's degree in Business, Accounting, Finance or related field.
Excellent analytical skills and logical reasoning.
Previous experience in a finance analyst role
Preferable experience in a manufacturing environment
Advanced Excel User.
SAP experience would be an advantage
For more details please contact Elaine Liston in Sanderson on 0863516302 or apply online for more information.
Jobs at Sanderson Recruitment