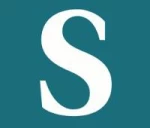 Head of Quality - GMP/pharmaceutical industry
Dublin, hybrid, permanent
A great new role for an experienced Quality Manager who enjoys managing people, is a certified RP and knows their way around the necessary compliances for the pharmaceutical and medical industry.
You will:
Provide leadership to 3 Quality teams:
A quality team responsible for Quality Control of Distribution.
The Quality Assurance team (to meet the requirements for GDP & GMP
The Master Data team, for SAP ensuring adherence to all Quality guidelines.
Be responsible for final disposition of returned products for whatever reason.
Ensure Self-inspections conducted & recorded; CAPAs completed according to agreed timelines.
Ensure all preparation for & actual external Audit program for Manufacturers, Suppliers & the external audit program of key 3rd Party Service providers are conducted successfully.
Ensure that the Validation Master Plan including Temperature Validation (Mapping program) throughout for facilities & equipment is executed.
Responsible for chair of Quality Mgt. Review & Quality KPIs & compliance with applicable EHS guidelines & regulations.
People Mgt. & Leadership:
Provide leadership & direction to the Quality & Master Data teams team to ensure focus on Regulatory & Internal business commitments.
Recruit, Train, Develop, motivate, & manage performance of the Quality & Master Data teams.
Ensure succession plan for all key positions developed in line with the company's internal development programmes.
Business Needs & Leadership
Determine & allocate resource needs in alignment with Operations, Commercial managers & where applicable, projects which require Quality input.
Work closely with ops mgt. & commercial managers to support business objectives.
Lead by living & promoting Core Values & Codes of Practice.
Flexibility to work in an environment of multiple projects & varying workloads.
Key Exp. / Skills / Education
a strong record of success in similar quality management role
At least 5 years in a Quality Mgt. position in a pharma/GMP/ highly regulated manufacturing
Formal Certification as Responsible Person essential
Exp. Certified Auditor & proven exp. with the Competent Authority within an Inspection program.
Good organisational & administrative skills
Highly self-motivated; can influence others; able to work independently.
Proactive, assertive with a sense of urgency to problem solving
Excellent Salary and Benefits package is available for the successful candidate.
Jobs at Sanderson Recruitment