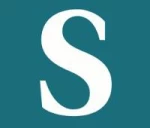 HR Manager
Sanderson is partnering with its global high-tech client to recruit an HR Manager to oversee multisite operations across head office and branch offices. A key focus is delivery of effective talent management, employee relations and change. You will collaborate with senior management and the wider HR team to develop and implement HR strategies that align with the company's goals and objectives.
Key Responsibilities:
Collaboration with senior head office professional functions on a range of issues, including performance management, employee relations, recruitment and retention.
Strong HR Policy and Procedure experience with a proven ability in reviewing developing and monitoring procedures to ensure continued compliance with legislative requirements
Liaise and collaborate with other offices within Europe as part of a European HR team
Support various HR projects and initiatives in relation to employee engagement, culture, training & development, etc.
Proven success across HR project management and implementation
Full cycle remit covering employee relations, payroll, policies and procedures, immigration, recruitment & selection, training & development, performance management, well-being & engagement, retention, compensation & benefits, etc. Oversee the on boarding process for new employees, including orientation, training and induction programs.
Implement talent management initiatives that support the development and retention of high-performing employees.
Collaborate with the wider HR team to develop and implement change management programs that support organisational growth and development.
Analyse HR data to identify trends, opportunities and areas for improvement.
Requirements:
Bachelor's degree in HR or a related field
Minimum of 3-5 years experience in an autonomous role
CIPD Qualification is desirable with a strong knowledge of Employment Legislation.
Travel to European sites 30% of the time / also hybrid working
Demonstrated experience in talent management, employee relations and change management.
Strong analytic and problem-solving skills, with the ability to make data-driven decisions.
Jobs at Sanderson Recruitment