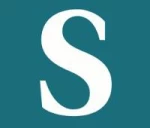 Maintenance Team Leader
in this role you will manage, lead and develop the Technical Maintenance team to safeguard delivery of key results in line with overall business unit and site strategy whilst ensuring compliance with all relevant legislation and local accountabilities. This is based in a fast moving manufacturing environment.
Role and Responsibilities
Ensure that safe working practices and quality procedures are documented and strictly followed to ensure compliance with Irish Revenue, environmental legislation, ISO 9001, OHSAS 18001, ISO14001 & FEMAS requirements to produce safe food and feed products.
Lead the maintenance team and successfully implement the Planned Preventative Maintenance (PPM) and Continuous Improvement strategies by translating them into achievable and actionable plans.
Implement best practise processes and procedures maximising effectiveness whilst maintaining a strong interface with Process teams, planning and supply, Technical Support, and Project Engineering.
Execute the Maintenance engineering strategy in line with the Company, Operations and Business Unit objectives.
Manage and monitor Maintenance budgets in terms of plant reliability, legislative compliance and fixed costs for maximum functional benefit.
Ensure timely effective response to unplanned breakdowns and implement permanent solutions.
Develop and deliver initiatives and projects to ensure our maintenance costs are kept competitive.
Ensure that all inspection, verification and recording regimes are fully compliant and up to date by reviewing plant performance and reporting.
Ensure exceptions and/or non-conformances are tracked and followed-up to completion.
Control stock, through engineering stores and CMMS, ensuring that tools, equipment, spares and materials are available when required for all tasks.
Control the planning and co-ordination of all maintenance work around site.
Take ownership of all maintenance contracts around site and effect savings where possible.
Lead, motivate and develop (professional & personal) the site maintenance team in line with Company Values to maximise employee engagement.
Demonstrate behaviours in line within the aims of diversity and inclusion, which create and promote a diverse and inclusive culture where ideas, differences and views are respected and where all employees are encouraged to create their own personal legacy.
A competitive salary and benefits are available
Jobs at Sanderson Recruitment