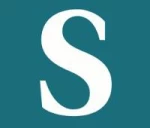 Mechanical Maintenance Engineer
Our client's Renewable Energy Business Unit currently has a need for a Mechanical Technician Engineer on a permanent basis. This role will be based in Edenderry and will report to the Maintenance Manager. The successful candidate will be carrying responsibility for meeting challenging maintenance, engineering, commercial, safety, environmental, quality and personal development targets.
Responsibilities:
Manage the mechanical maintenance function to achieve maximum plant availability, efficiency, and safe systems of work. Procurement of appropriate spare parts and services to enable long term asset availability, in line with budget and operation of a maintenance management system. Perform long term maintenance planning on the plant mechanical equipment. Maintain a system of tracking maintenance tasks, support and use tendering processes, take part in new system testing and training;
Lead their team and give direction to Maintenance Technicians. Liaise with other Plant teams to achieve objectives and promote a cross function work ethic;
Ensure maintenance plans and targets for the team are achieved safely, economically and within the environmental limits of the Plant;
Carry out fault diagnosis as required. Be pro-active and creative in problem solving and initiative;
Play a key role in the implementation of the Plant business Management System;
Participate in the broader management of the Plant and the development of Human Resources;
Maintain interfaces with the owners, other interested parties, legal authorities, suppliers, and contractors;
Proactively participate in the Performance Management process to ensure delivery of own, and the wider team's, objectives;
All employees are expected to co-operate fully with all provisions taken by the company for ensuring Health and Safety, and Welfare of co-employees and members of the public using the premises.
About you:
The ideal candidate will possess the following qualification, skills, knowledge and attributes:
Appropriate technical qualifications (Beng, B.Sc or equivalent); Minimum 5 years experience;
Level 8 qualification or equivalent experience in Mechanical Engineering;
Possess IT skills and a good knowledge of a maintenance management system;
Planning of preventative maintenance and reporting
Jobs at Sanderson Recruitment