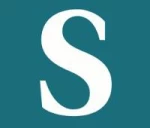 Six Sigma - Operations Director
A great opportunity to join the leadership team in this growing successful company
You will;
Drive a culture of Lean Six Sigma at all levels.
Understand process automation in a regulated temp-controlled environment.
Manage several warehouses in regulated ambient, temperature controlled.
Have exp working with regulators (HPRA), (HSE) and in GDP environments.
Leadership & Vision:
Working with a Centre of Excellence driving SS operations best practice
Develop a clear vision & mission strategy of commitment to CI, customer satisfaction
Share Six sigma & Lean principles at all levels
Lead from the front & creating open channels of communications.
Create CI environment reward ideas for process enhancement
Training & Education:
Identify & provide education on Six sigma (SS) & Lean principles for all
Organise training on process improvement tools & techniques.
Process Analysis & Improvement:
Analyse warehouse processes & workflows .
Lead cross-functional teams on value stream & process analysis & for improvement.
Metrics & KPIs to align with SS & Lean objectives
Create system to collect & analyse data; track progress & identify CI opportunities
Root Cause Analysis & Problem Solving:
Facilitate root cause analysis to identify causes of defects/deviations.
Implement DMAIC & PDCA to address issues.
Continuous Improvement Projects:
Lead/participate in X-functional CI processes, reducing waste, improving efficiency.
Use SS tools, process mapping, FMEA & statistical analysis to guide initiatives.
Standardisation & Documentation:
Develop/maintain work documentation,processes & visual mgt. tools, such as 5S
Change Mgt. Communicating rationale, benefits, expected outcomes to all
Supplier & Customer Collaboration: - Use Lean principles to align production & distribution with demand.
Continuous Learning & Benchmarking: Know best practices, trends, & tech advancements warehousing.
Risk Mgt. & Compliance:Integrate SS principles; identify risks in product quality, safety, & regulatory compliance.
Key Skills & Education
Proven exp in Operations & organisational leadership
strong leader with a proven track record of delivery a S/Sigma agenda & empowerment of people
Have worked with HPRA, (HSE) in GDP before
Knowledge of data analysis & performance/operation metrics
Ideally Process Engineering, Supply Chain Logistics
Exp dealing with audits relating to HPRA/GDP Compliance & customer related activities.
Lead & mentored large teams & build relationships int/externally
Proficient in SAP EWM & ECC
Track record of innovative problem solving.
Please apply to discuss in confidence
Jobs at Sanderson Recruitment