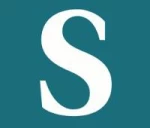 Procurement Officer - Public sector.
An exciting and interesting opportunity for an experienced procurement professional to manage RFXs for a wide range of categories of spend.
You will be a self starter, and must be familiar with creating tenders and posting onto E-tenders.
You will understand public sector procurement practices & be able to run your own RFXs & provide procurement support to lots of areas.
You will enjoy delivering a proactive, comprehensive, high-quality service in line with best practice & business requirements to the organisation.
Key Responsibilities:
Complete tender processes ensuring compliance with EU Public Procurement Directives & National Guidelines & purchasing policies & procedures.
Liaise with & support the business unit managers in relation to the negotiation, conclusion & mgt. of contracts & other associated agreements.
Be thorough in supplier relationship mgt., assist the business units in contract performance management activities with a view to developing robust & highly functional relationships between the group companies & suppliers.
Develop solid working relationships with business representatives (buyers) throughout the organisation.
Use your excellent communication skills both internally & externally, to liaise & assist buyers in achieving "value for money" solutions.
Deliver & facilitate highly functional specifications in terms of accuracy & quality of information & detailed requirements, working in cross-functional teams as appropriate.
Skills & Experience:
A degree qualification in procurement, business or finance.
At least 5 years' experience in applying public procurement purchasing principles to the procurement of complex, high value strategic contracts & frameworks - within the public sector or a semi-state organisation.
Exp in procurement for capital projects (construction & fit out) would be beneficial.
Exp knowledge of EU Procurement Directives & a proven track record of applying them to produce commercially sustainable & fit for purpose solutions across multiple purchasing categories understanding of EU Law.
Strong communication & influencing skills & a strong team player working collaboratively across all levels.
Numerical/analytical skills plus ability to multi-task & work on own initiative.
These requirements above are indicative & may be subject to change over the course of the contract.
A competitive salary and benefits package are available.
Interested? Let me know and we can chat.
Jobs at Sanderson Recruitment