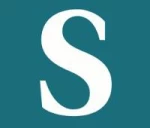 Production Manager
Sanderson have teamed up with a farming and food production company to recruit a Production Manager.

The successful candidate will lead, direct, and monitor all production and maintenance activities to maximise the use of the organisations' resources to deliver finished goods to customer demand and meet established production specifications and schedule.

Responsibilities:
Efficiency Maximization: Lead all aspects of the production facility to optimize efficiency and labour utilization.
Data Management: Generate and manage production data, including downtime, waste, and non-conformances.
Compliance: Ensure adherence to food safety and quality standards.
Collaboration: Work with maintenance and escalate issues when necessary.
Team Leadership: Chair daily production meetings with various teams.
Quality Assurance: Maintain product quality and specifications.
Cost Control: Monitor and control costs to meet budget targets.
Continuous Improvement: Implement Lean practices in all processes.
Personnel Management: Manage attendance, timekeeping, and conduct appraisals.
Conflict Resolution: Handle employee issues and disciplinary matters.
Resource Conservation: Focus on energy and waste management.
Innovation: Propose process improvements and SOPs.
Qualifications
5+ years of leadership experience in a similar role.
Strong business acumen in fast-moving manufacturing.
Project management skills.
Proven team development and management track record.
Effective communication and problem-solving skills.
Positive, adaptable, and energetic attitude.
For more information, please apply with full CV to Kirtee Issur-Garvin at Sanderson. (Kirtee.Issur- )
Jobs at Sanderson Recruitment