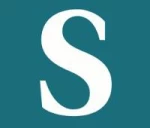 Quality Technologist - Permanent role - Naas
As a Quality Technologist, your role is to develop and maintain the quality and food safety systems to customer, third party standards, and ensuring adherence to relevant legislation.

Key Responsibilities:
Supplier Management:
Maintain supplier records for all raw materials, packaging, and miscellaneous suppliers, including specifications, risk assessments, audits, and approvals.
Conduct supplier audits as needed.
Evaluate suppliers regularly and provide performance and quality feedback.
Manage the approval of new suppliers.
Keep the buying team informed about supplier performance.
Customer Management - Specifications:
Implement and uphold detailed product specifications and quality standards.
Develop and maintain internal factory specifications.
Customer Management - Queries / Complaints:
Address customer queries and complaints promptly, involving relevant teams.
Represent technical expertise during customer visits.
Capture, record, and analyse customer complaints.
QMS & HACCP Systems:
Be a key member of the HACCP team, ensuring food safety.
Maintain the Quality Management System.
Update process documentation as needed.
Assist with internal audits for compliance.
Participate in external audits and maintain traceability.
Testing Programs:
Ensure product evaluations are completed as required.
Implement testing schedules.
Report non-conformances and drive root cause analysis.
Communicate customer requirements and manage quarantined products.
Technical Administration:
Maintain records for due diligence and audits.
Champion staff training in food safety and quality.
Drive process and quality system improvements.
Use data for continuous improvement.
Implement quality improvement initiatives.
Collaborate with New Product Development.

Skills / Qualifications / Experience:
1-3 years in a similar role in FMCG or food retail.
Food Science-related diploma or higher degree.
Lead auditor and HACCP certifications preferred.
Proficient in communication and data analysis.
Strong knowledge of food safety, quality systems, and regulations.
Effective communication and leadership skills.
Proficient in MS Office.
Flexibility, adaptability, and a commitment to improvement.
Ability to train and coach employees.
Jobs at Sanderson Recruitment