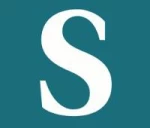 Senior Category Manager
A great opportunity to join an established, supportive and growing team. You will be negotiating on labour-based contracts with companies that are undertaking construction work for this industry.
You will be: -
Performing market analysis to find potential suppliers.
Guiding internal business partners through supplier selection process.
Working cross-functionally to document requirements, build RFPs, & conduct negotiations.
Managing a sourcing journey & following process
Validating that suppliers are upholding contract terms & conditions.
Leading in supporting cost savings & revenue generation business goals through the sourcing process for large spend category areas.
Drive all aspects of complex strategic sourcing process, taking lead on contract negotiations of business & pricing terms & conditions,
Conducting research & providing benchmark data on pricing &/or other key terms.
Processing varying types of data to achieve useful conclusions.
Work with Business Partners to solve supplier issues i.e.. Contract language clarification.
Increase purchasing power to achieve a lower cost while mitigating risk.
Take a lead role & work with & lead multiple teams; guide them to best priced, but technically qualified Suppliers for services required.
Stay current with industry trends for assigned category area & advise Bus. Partners.
Present new products, technologies & services from existing or new suppliers to clients.
Skills, Education & Experience
Bachelor's degree or relevant work experience.
Strategic Sourcing experience.
Attention to detail.
Business degree in procurement supply chain, engineering, surveying, construction etc
Lean Six Sigma certification is a nice to have & (PMP)/similar in Project Management
Supply chain certification, CIPS/CPSM/CPM
Project management, budget management, RFP, & vendor selection experience.
Experience with site walks (ideally) in construction, construction insurance & bidding processes.
Experience in telcos/Technology or labour-based sourcing welcomed.
Ideally familiar with SAP and Ariba and MS Office
Strong communication skills, energy & resilience
Reward: a great day rate; a hybrid working policy that is enviable; supportive team and company
Jobs at Sanderson Recruitment