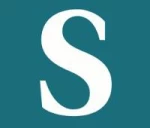 Strategic Buyer
The Role & Purpose
This engineering & manufacturing company spends over €85M per annum on materials - commodities, specialist & routine items per year.
In this key role you will be :
Reporting to the Supply Chain Manager:
Overseeing best value for each category of spend, looking at risks and managing them.
Managing strategic supplier relationships, contracts, supplier performance reviews & improvement of the supply base & innovative materials.
Measuring the achievement of KPI's include pricing against indexes, savings, security of supply.
Creating & implementing ESG supply chain governance structures & practices.
Risk managing the supply chain with regards volatility, geopolitical disruptions, raw material costs & logistics challenges & potential cartels.
Ensuring the company achieves best price/value at all supply chain negotiations commercially & contractually.
Ensuring a competitive global supply chain which provides for sustainable reductions of total cost & integrates seamless into the purchasing & production (assembly) processes.
Ongoing supply chain analysis to identify new suppliers, market trends & data analysis to support strategic buying decisions & identify opportunities for improvement.
Analysing market research data to help develop strategies for product development.
Developing a strong supply chain network keeping informed of trends & developments.
Negotiating deals & select high-performing suppliers that meet cost, quality, delivery, management & technology objectives.

Person Requirements:
Degree qualified in Business/Supply Chain field preferably with a global focus
Or Be technically qualified with strong commercial acumen.
Excellent communication, influencing & negotiation skills with focus on drawing value for the company.
5+ years' experience working as a buyer in a technical, regulated or complex industry is required.
Commercial curiosity & acumen
Global outlook & exposure to different challenges, cultures & ways of working.
ERP proficient with SAP experience desired.
Good planning / project management skills.
Ability to travel & potentially at short notice.
An ability to drive a car would be very important
Rewards are competitive and comprehensive
Jobs at Sanderson Recruitment