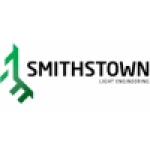 CNC-Milling Programmer 5-Axis
Smithstown Light Engineering has a vacancy for a CNC-Milling Programmer 5-Axisat it's facility at Smithstown Industrial Estate, Shannon, Co Clare. Candidate must have a minimum of 5 years' experience in 5-axis milling and 3D parametric programming (not G-code). Attention to detail and working to tolerances of +/-0.01mm is critical. Comprehension of engineering drawings is a must. 39 hours per week. Starting salary €30,000 per annum.
Start date 08/01/2024.
Please apply in writing to nohalloran@sle.ie
Jobs at SMITHSTOWN LIGHT ENGINEERING