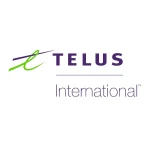 Location: Onsite (Cork HQ, Mahon)
Permanent Position
Salary €27,250 & Performance Bonus
Shifts: shift rotation between 8am - 10pm (Monday to Sunday)
Start Date : December 4th
If you love solving puzzles then you will love this job! Someone who loves the latest tech? Or maybe you want to explore a new opportunity in this exciting industry!
One of our most exciting clients, a company who is a giant in the fintech industry, are currently looking for passionate customer service representatives , who will be at the forefront of the business assisting their customers.
Join us as a …Priority Operations Specialist.
A day in the life of a …
As a Priority operations specialist…. No day is the same. Every day is a learning opportunity. Each day is planned out in advance of what communication channel you will be using either that be Chat / Email or RAC (Request a call). You may need work on all 3 channel on the same day depending on the volume. You have you colleagues around so you can ask for help or just have chit chat between tickets. You will have bi-weekly meetings with your manager to discuss our progress and developments. Also you will have monthly meetings with your quality lead to discuss your months progress.
Competencies and Responsibilities
Customer Service - Operational Beauty is one of TELUS International core values that will resonate with you, making you an attentive, empathetic, caring, friendly and helpful team member, who supports external clients via phone, email and chat as well as being an asset to the internal colleagues. Always aiming to deliver outstanding support to our community and going above and beyond in your day to day duties.
Drive for Results - This role will bring a strong level of ownership for your personal success in reaching your targets on a daily basis. You will go the extra mile to find creative solutions to accommodate customer requests and queries. As part of your role in this project, you will answer inbound calls and emails from customers in an efficient and timely manner. You will troubleshoot, negotiate and provide information and solutions to customers and do so with the highest standards of professional customer care.
Resilience - You will enjoy working in a dynamic fast paced environment where you are ready to step outside your comfort zone from time to time. We believe there is no failure, there are only opportunities to embrace and learn from new experiences as we move forward. This role will bring a high level of accountability and you will thrive under pressure.
Communication - You will be able to communicate effectively and efficiently with all of our users who are seeking your help or advice. Your communications skills are critical for strengthening the relationships with our users. You will have contact with users through inbound & Outbound calls, Chat and Email channels.
What we NEED you to have:
Fluency in English
At least 1 year of customer service experience, preferably in a Call Center Environment.
Excellent problem-solving abilities
Strong time management skills and motivation to exceed expectations
Strong team spirit with a passion and drive to help users and to deliver the best customer experience
A can-do attitude and willingness to learn.
What we would LOVE you to have
Technical product knowledge
Adaptability
What's in it for you:
Are you still thinking about it? Stable job, international career opportunities, regular training, great rewards for referring your friends, multilingual exposure, multiple bonuses, Community projects and way more!
We also care about your wellbeing! From day 1 you get free access to benefits like On-Site Doctor, Occupational Health Advisor, affordable GP scheme or Vision Eye Test.
Do you want private medical insurance coverage? We work with VHI to provide contributions towards your chosen medical insurance plan (tenure based)!
Transport: Do you have a car? Car park. Would you prefer cycling? Bike to Work tax relief. Are you more likely to get the bus? Taxsaver Leap Cards.
In the office, you'll enjoy our inspiring, fun and innovative space with 'relax' and 'play' areas, organic garden, gym, subsidised canteens and coffee stations.
Community projects – want to make the world a better place? We run CSR (Corporate Social Responsibility) events all year long
What happens next?
Apply now and if you're successful with your initial application, our Recruitment department will be in touch within 7 days.
You are not fully sure your profile matches all the requirements? Don't hesitate to apply anyway! We wouldn't like to miss the opportunity of meeting a great candidate.
Who are we?
TELUS International Ireland is a multilingual provider of digitally-enabled customer experience and IT solutions. The company has more than 1,800+ team members across Ireland, with locations in Dublin, Cork and Ballina.
TELUS International serves clients in over 50 languages and empowers customer experience innovation through digital enablement, spirited teamwork, agile thinking, and a caring culture that puts customers first. We partner with some of the world's most disruptive brands across high growth industry verticals, including tech and games, communications and media, eCommerce and fintech, healthcare, and travel and hospitality.
Learn more about TELUS International: https://www.telusinternational.com
Job Types: Full-time, Permanent
Benefits:
On-site gym
On-site parking
Schedule:
8 hour shift
Weekend availability
Supplemental pay types:
Bonus pay
Performance bonus
Ability to commute/relocate:
Cork, CO. Cork: reliably commute or plan to relocate before starting work (required)
Language:
Work authorisation:
Work Location: In person
Benefits
Maternity / Paternity Leave
Jobs at TELUS International Ireland