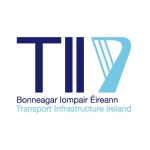 Transport Infrastructure Ireland
Title of Position: Engineer Road Safety
Salary: €69,518 to €84,778
BACKGROUND
Transport Infrastructure Ireland (TII) was set up to deliver and operate safe and efficient light rail and national road networks. TII's mission is to deliver transport infrastructure and services that contribute to the quality of life of the people of Ireland and support the country's economic growth.
TII delivers on government policy as set out in the National Planning Framework, the National Development Plan (NDP) 2021 to 2030, the National Investment Framework for Land Transport, the Climate Action Plan 2023, and Road Safety Strategy 2021 to 2030.
In 2021 TII was delegated additional functions in relation to Active Travel and Greenways. TII is progressing a national cycling strategy, is now the approving authority under the public spending code for greenways and is actively engaged in the planning and design of other active travel facilities.
TII's ability to deliver and operate light rail and road networks efficiently is recognised, as evidenced by the portfolio of the NDP entrusted to TII and its partners to deliver.
There are three key areas under the remit of TII:
1) Investment in public transport infrastructure to be delivered on behalf of the National Transport Authority (NTA) in line with the Transport Strategy for the Greater Dublin Area 2022-2042. This strategy commits to the undertaking of appraisal, planning and design of Luas network expansion to Bray, Finglas, Lucan and Poolbeg. Importantly, the plan also sets out a firm commitment to deliver Metrolink which will run from Swords to Charlemont, connecting Dublin airport with the city centre and providing interchanges with other public transport services including Iarnród Éireann at Glasnevin, Dart at Tara Street and Luas at O'Connell Street and Charlemont. TII also delivers light railway infrastructure being planned in other cities. Currently TII is working in partnership with the NTA on the planning and design of Cork light rail transit, which is expected to operate initially as a bus rapid transit system.
2) Investment in national roads, active travel and greenway infrastructure will be delivered in accordance with the guiding principles of the Department of Transport, National Investment Framework for Transport in Ireland and the Strategy for Future Development of National and Regional Greenways. The major roads, active travel and greenways projects to be delivered and funding provision are set out in the NDP.
3) Investment in maintenance and renewal expenditure for the current transport network and for new projects as they come into service.
ROLE AND RESPONSIBILITIES
Successful applicants can expect a challenging, diverse and progressive environment within TII.
The role of the Engineer (Road Safety) is a specialist technical position reporting to the Senior Engineer (Road Safety). The role is of critical importance for TII Road Safety and is to assist the Senior Engineer and Head of Road Safety to fulfil its legal commitments under the EU Road Infrastructure Safety Management (RISM) Directive and also to fulfil the other functions as listed below.
The principal duties of the position will include:
RISM Directive
Assist in the overseeing and monitoring the implementation of elements of the RISM Directive as outlined in the TII standards website, namely:
a) Network Safety Analysis
b) Temporary Safety Measures Inspections
c) Road Safety Inspection
d) Road Safety Impact Assessment
e) Road Safety Audit
Road Safety Programme of Works
· Recommend annual grant allocations for road safety schemes for approval.
· Monitor the delivery of the road safety programme and report as required, ensuring that reports are consistently of a high degree of accuracy, quality and reliability.
· Liaise with local authorities and Road Safety Engineers and National Roads Design Offices to ensure effective identification and timely development of road safety scheme concepts
· Assist in monitoring expenditure of road safety annual allocations
· Assist in procuring and managing a number of framework contracts
· Assist in the delivery of active travel schemes
Collaboration
Provide input to policies and standards relating to road safety, including development of road safety standards in liaison with Standards and Research Section
Provide input to policies and standards (and departures from Standard) relating to geometric and active travel standards
Work collaboratively with team members in Road Safety Section and other TII divisions
Develop productive relationships with local authorities, National Roads Design Offices, Project Offices, Road Safety Engineers, Consulting Engineers and other stakeholders.
Collaborate in TII safety research projects and CEDR (Conference of European Directors of Road) research projects
Represent TII on relevant national and international road safety working groups
Liaise with external stakeholders e.g. An Garda Síochána, NTA, RSA and DTTAS. etc.
· Undertaking such tasks and duties as may be assigned appropriate to the grade.
ESSENTIAL REQUIREMENTS
Education & Experience
The successful candidate will be required to demonstrate the key competencies for an Engineer Grade 2 position, as well as the following experience and job-specific requirements:
Degree or third level professional qualification (HETAC Level 8 or equivalent) in Engineering.
5 years' experience in engineering
Be a Chartered Engineer with Engineers Ireland, or be professionally registered at an equivalent level with an equivalent organisation, or be in a position to attain registration within one year from appointment to the position.
Experience in the design and/or delivery of infrastructure projects
Awareness of the interaction of road engineering and road safety.
A high standard of technical training, analytical skills and IT proficiency.
Effective team player
An ability to lead and motivate others to deliver objectives
A strong commitment to road safety, public safety and to the safety of those working for TII and on behalf of TII.
· Effective people and relationship management ability
· Excellent communication skills – (verbal, written and presentation)
· Effective decision maker and ability to work on own initiative
Fosters positive "can do" attitude amongst the team and is an effective team player
Currently hold and maintain a full driving licence
Fluency in the English language, both written and oral
To apply for, or to locate further information on, these posts please visit our website: https://www.tii.ie/careers/
The closing date for applications is 12pm Friday 8th December
Transport Infrastructure Ireland is committed to a policy of equal opportunity.