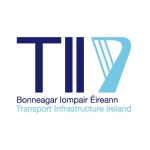 Transport Infrastructure Ireland
Title of Position: SENIOR ENGINEER
(PUBLIC TRANSPORT CONSTRUCTION) - PUBLIC TRANSPORT CAPITAL PROGRAMMES
Salary: €79836 - €99,635
BACKGROUND
The Public Transport Capital Programme business unit is responsible for delivering a portfolio of nationally significant public transport projects that support sustainable economic growth in Ireland and enable the National Strategic Outcomes and priorities of the National Development Plan. These include Luas extensions to Finglas, Lucan, Bray and Poolbeg, Capacity Enhancements and a Light Rail Transit (LRT) for Cork.
The Public Transport Construction section is also responsible for delivering a portfolio of Luas initiatives such as the Life Cycle Asset Renewals (LCAR) and Public Transport Luas Upgrades. These programmes ensure that the Luas infrastructure continues delivering the benefits that are enabled by major projects.
These projects involve complex networks of stakeholders and supply chains, statutory approval and will be delivered in compliance with the Public Spending Code. The Public Transport Construction section is directly responsible for overseeing the implementation phases of all of these projects. The section comprises a Site Supervision team and a Traffic team.
ROLE AND RESPONSIBILITIES
The role will report to the Head of Public Transport Construction in the Capital Programme Directorate of TII.
Principal responsibilities will include:
· Management of the Construction Supervision team in the Public Transport Construction department, including allocation and management of resources and PM&D reviews.
· Procurement of new infrastructure, infrastructure upgrades and renewals, including technical services, for light rail and develop Employer's Requirements and specifications;
· Management of contracts for the delivery of LRT infrastructure from inception to final account;
· Project management of projects including asset renewals and upgrades as required;
· In collaboration with the Land Use Planning Unit, management, during the post planning stages of the interface between Public Transport Capital Programmes and proposed or active developments adjacent to Luas;
· Deputise as line manager for the Traffic team, which is part of the functions of Public Transport Construction, as and when required, including management of resources and PM&D reviews.
The Senior Engineer (Public Transport Construction) will also be responsible for supporting other TII activities and departments, including but not limited to the following areas:
· Engage in internal and external committees and working groups as and when required;
· Providing expertise to support construction and delivery related activities as required;
· Providing expert technical input to projects and to functional teams on issues related to the above-mentioned areas, to ensure the delivery of a safe operating environment;
· Management of on-site contract supervision and administration teams as required, including construction supervisors, quantity surveyors, planner/s, and clerical personnel.
· Perform a challenge role, reviewing performance and effectiveness of existing practices systems & processes as well as manage change and simplification of processes to enable portfolio management;
· Coordinate and provide project information for reports to TII management, TII Board, NTA, DTTAS and DEPR;
· Provide information to the Head of Public Transport Capital Programmes to address media and stakeholder queries including media queries as applicable;
· Working closely with Project Services, co-ordinate the integration of all Guidelines, Processes and Procedures and other guidance document preparation and updates as and when they arise;
· Manage the production of plans, procedures, processes, circulars and documentation as requested;
· Oversee compliance management and implementation of audits recommendations;
· Coordinate support to internal and external auditors and response to requests under FoI, AEI and Parliamentary Questions;
· Undertake special projects as and when assigned by the Head of Public Transport Construction;
· Undertake such tasks, activities or other duties as may be required or assigned as appropriate to the grade.
ESSENTIAL REQUIREMENTS
Education & Experience
The successful candidate will be required to demonstrate the key competencies for an Engineer – Grade 1 position, outlined in Appendix A, as well as the following job specific requirements:
Hold a Degree or 3rd level professional qualification (HETAC Level 8 or equivalent) in Engineering or allied discipline.
Be a Chartered Engineer with Engineers Ireland, or be professionally registered at an equivalent level with an appropriate professional body, or be in a position to attain such registration within a reasonable timeframe, such timeframe to be agreed with the Head of function.
A proven track record, with a minimum of 7 years post-graduate experience. At least 5 years' of that experience should be in the management of the construction stages of projects in a senior role. Light Rail related projects experience is highly desirable.
The capacity to provide effective leadership in a complex and changing regulatory and operating environment.
An ability to provide leadership in a multi-disciplinary and cross-functional team responsible for the delivery of Light Rail related projects in a highly complex stakeholder (internal and external) environment.
Experience of leading and managing multi-disciplinary and cross-functional teams of technical advisors, contractors and other resources (both internal and external).
Proficiency in Contract Management reviewing and auditing contract documents, technical specifications and operational procedures.
Experience in the procurement of infrastructure and related services
An ability to develop and foster good working relationships with stakeholders both internal and external to TII.
A good knowledge of Health & Safety legislation and a strong commitment to Light Rail safety, to staff safety and to the safety of those working on behalf of TII.
The capacity to remain up-to-date with evolving standards and technologies.
· Currently hold and maintain a full driving licence.
To apply for, or to locate further information on, these posts please visit our website: https://www.tii.ie/careers/
The closing date for applications is 12pm Friday 8th December
Transport Infrastructure Ireland is committed to a policy of equal opportunity.